Plenary Session Programme
4 November 2021
- (KST / JST)
Enhancement of Universities' Capacity
through Industry-Academia Collaboration
| | |
| --- | --- |
| Organiser | Hokkaido University |
| Registration | Zoom URL |
The HU-SNU Joint Symposium has taken place annually since 1998 to promote research and educational collaboration between two universities. Following the previous year's event, this plenary session again on Zoom will gather the leaderships of two universities, and professors on industry-academia collaboration to share their project overview and expertise.
Plenary Session Programme
-
-
-
-
Introduction of SNU Industry-Academia Collaboration
-
-
-
-
Q&A and Wrap-up of Keynotes
-
-
Biographies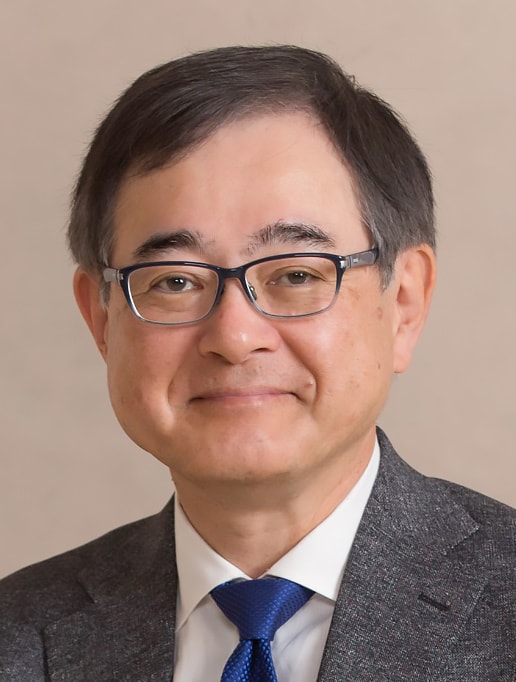 Kiyohiro HOUKIN
President
Hokkaido University
Dr. Kiyohiro Houkin graduated from Hokkaido University in 1979 and, thereafter, attended the University of California, Davis as a postdoctoral fellow. At the University of California, he conducted a study of brain metabolism using NMR under the guidance of the late Professor Tsutomu Nakada.
After returning to Hokkaido University, he learned the surgical technique of cerebral revascularization under the guidance of Dr. Hiroyasu Kamiyama, a neurosurgeon well known for possessing the hands of God. After training as a clinician, he has become a leading global authority in cerebral revascularization and, in particular, the surgical treatment of moyamoya disease.
He has served as a professor at the Department of Neurosurgery at Hokkaido University and Sapporo Medical University, where he contributed to the education of graduate students and inspired many neurosurgeons around the world.
Dr. Houkin has received many prizes in recognition of his expertise, including the Suzuki prize in 1999 and Mihara Prize in 2013. He has published more than 424 articles, and a book entitled "Microsurgery of Cerebral Aneurysms" co-authored with Dr. Hiroyasu Kamiyama in 2010. The book teaches basic treatment strategies for the condition and ways to apply those strategies in practice, as well as useful surgical techniques.
He has also accomplished notable achievements in the area of basic research in regenerative medicine. In particular, his work on the application of regenerative medicine for the treatment of cerebral infarction has received high praise.
After serving as the director of Hokkaido University Hospital until March 31st, 2019, he was appointed as the President of Hokkaido University on October 1st, 2020. He states that, as a future policy, he will build a new management system, education, and research system with the aim of revitalizing and developing Hokkaido University.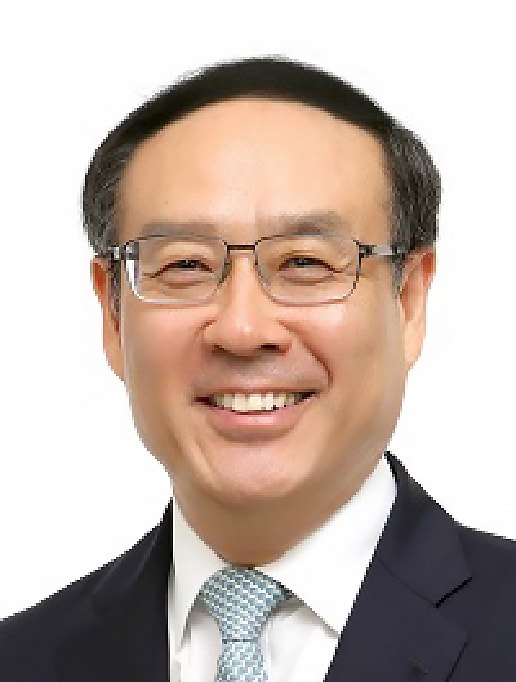 Se-Jung OH
President
Seoul National University
Dr. Se-Jung Oh is the 27th President of Seoul National University, effective February 1, 2019. Under his leadership SNU tries to become one of the world's leading universities both in research and teaching.
He earned his Ph.D. degree in physics from Stanford University in 1982, and worked at Xerox Palo Alto Research Center as a visiting scientist. In 1984, he came back to Korea to start his career as an assistant professor in Department of Physics and Astronomy of SNU. He had dedicated himself to researching and teaching over more than 20 years, and became an emeritus professor in 2018. During his tenure at SNU, he served numerous leadership positions including Dean of College of Natural Sciences in 2004-2008, Vice President of the Korean Physical Society, executive board member of the Korean Vacuum Society, and member of the Korean Academy of Science and Technology (KAST). In 2011-2014 he took a leave of absence from SNU to serve as the 2nd President of the National Research Foundation (NRF) of Korea and also the founding President of the Institute for Basic Sciences (IBS). In 2016, he was elected as a member of the National Assembly of Korea, and served at the standing committees for Education, as well as for Science and Technology.
His research field is the experimental condensed matter physics using synchrotron radiation, and has (co)-authored more than 170 research papers in international journals. For his scientific achievements, he was awarded the Korean Science Award in Physics in 1998 and the Outstanding Research Paper Award in 1994 from the Korean government. He has been quite active in advising the Korean government on science and technology policies as a member of the Presidential Advisory Council on Science and Technology (PACST) from 1999-2014. He also served as a board member of various non-profit or government-affiliated institutions: Korean Federation of Science and Technology Societies (KOFST), Defense Agency for Technology and Quality (DTaQ), Korea Institute of S&T Evaluation and Planning (KISTEP), Samsung Scholarship Foundation and Samsung Foundation of Culture. He is also well-known for his endeavors for the public understanding of science and technology and the promotion of math, science and engineering education. He has contributed more than 150 articles on scientific R&D policy and science-engineering education issues to major Korean daily newspapers as a guest columnist.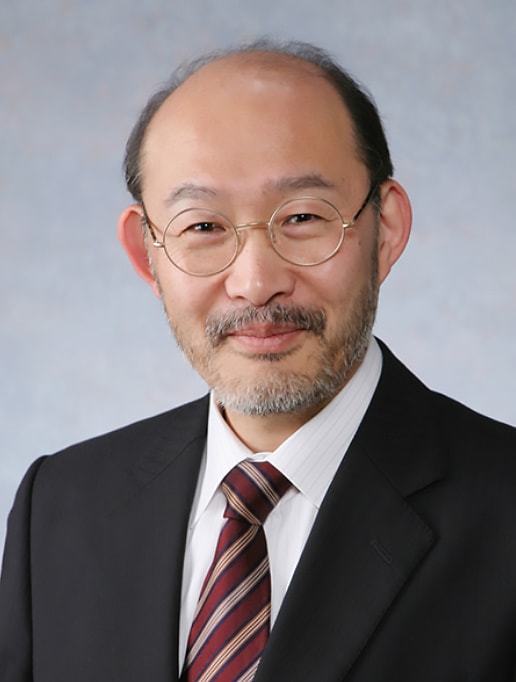 Professor
Atsushi YOKOTA
Executive Vice President Hokkaido University
Professor Atsushi Yokota of Microbial Physiology is a former Dean of the Research Faculty of Agriculture, Hokkaido University (HU) till 2019. In October 2020, his appointment period as an Executive Vice President of HU in charge of international affairs was commenced.
After receiving a doctoral degree in agricultural chemistry from HU, his career as an industrial microbiologist started in a private company. He returned to HU as an Assistant Professor in 1989, and since then he has dedicated most of his academic career to HU and its internationalisation. His work experience in the Groningen Biomolecular Sciences and Biotechnology Institute, University of Groningen, the Netherlands expanded his research coverage from fermentation industries to human intestines. His current research interest lies in the interactions between gut microbes and bile acids. Recently, he found that bile acid is a responsible host factor that regulates composition of gut microbiota in rats, and which finding exerted a significant impact on the research field of gut microbiota and host health.
His external positions include an editor for FEMS Microbiology Letters (2001 to 2010), a board member of the Society for Biotechnology, Japan (SBJ) in charge of international affairs (2009 to 2015), and a President of the Japan Society for Lactic Acid Bacteria (JSLAB) (2011 to 2015). He received the SBJ Achievement Award of 2012, and the JSLAB Award and the Akiyama Life Science Foundation Award in 2019.
He also worked as the head of the Special Postgraduate Programme for agriculture in English for many years. As a Dean, he established a new graduate school, "Graduate School of Global Food Resources" and reformed the Graduate School of Agriculture, which greatly contributed to the globalisation of the University.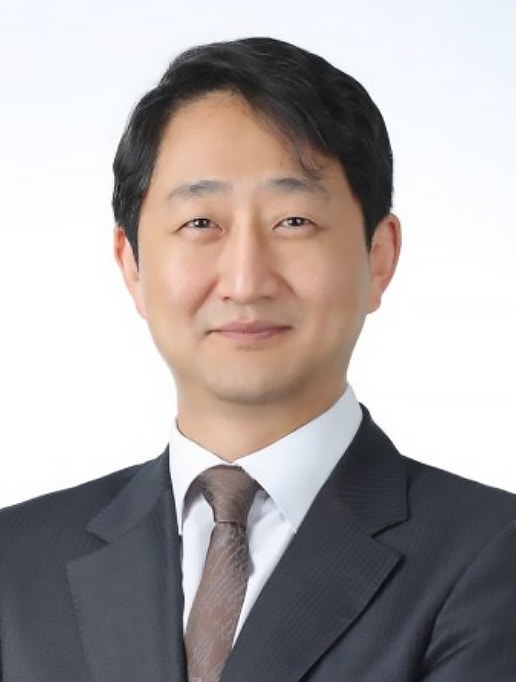 Professor
Dukgeun AHN
Dean of
International Affairs Seoul National University
Dukgeun AHN is Professor of International Trade Law and Policy/Director of Center for International Commerce and Strategy in Graduate School of International Studies (GSIS), Seoul National University (SNU). He is currently serving as Dean of International Affairs for SNU. Professor Ahn has taught at various universities including Columbia University, Singapore National University, University of Hong Kong, University of Barcelona in Spain, World Trade Institute in Switzerland and the KDI School of Public Policy and Management in Korea as well as regularly at the Regional Trade Policy Course arranged by the World Trade Organization (WTO) for government officials. In addition, he has advised several developing country governments, international organizations as well as various Korean ministries on trade law and policy issues such as WTO disputes, trade negotiation and trade policy making. He is contributing to many academic journals, as editorial board member for Journal of International Economic Law (Oxford Univ. Press), Journal of World Trade (Kluwer Law International), and as Editor-in-chief for Korean Journal of International Economic Law (Korean Society of International Economic Law).
Professor Ahn served, among others, as Commissioner of the Korea Trade Commission, Chair for CPTPP Forum, Chair for TBT Policy Forum, and a Member of National Economic Advisory Council, the constitutional body chaired by the President of Korea. He is also listed as a panelist candidate for the WTO dispute settlement as well as the Korea-U.S. FTA and Korea-EU FTA. His academic publication covers a wide range of WTO and Free Trade Agreement topics, which renders him Simdang Academic Excellence Award in 2012. He also received the Medal of Industrial Honors (2019) and the awards by the Deputy Prime Minister (Minister of Strategy and Finance, 2017), Minister of the Interior (2015), Prime Minister (2005), and Minister of Commerce, Industry and Energy (2004). In 2017, his academic and educational contribution was recognized by the Seoul National University Education Award.
Professor Ahn holds both Ph. D. in Economics and J.D. (Member of New York Bar) from the University of Michigan, after having B.A. from Seoul National University.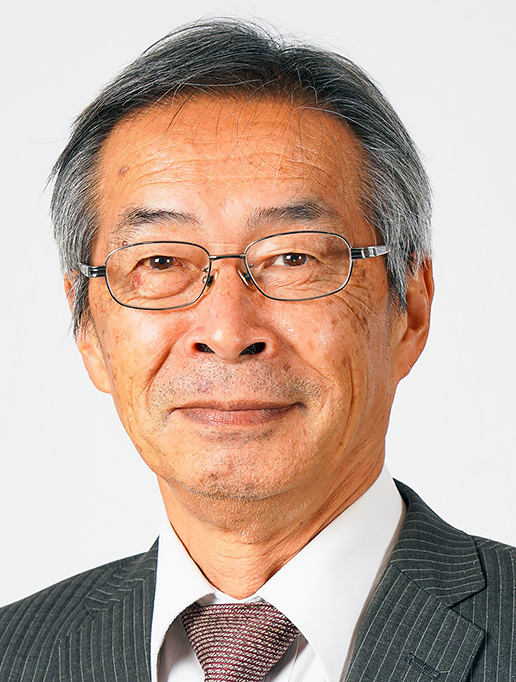 Professor
Tsuyoshi
YAMAMOTO
Tsuyoshi Yamamoto is a specially appointed professor at the Center for Innovation and Business Promotion at Hokkaido University. He received the B.E., M.E, and Ph.D. Degrees from Hokkaido University in 1976, 1978 and 1986, respectively. From 1982 to 1989, he was lecturer and associate professor at the Department of Engineering at Hokkaido University. From 1989 to 1999, he was an associate professor at Computing Center at Hokkaido University. From 1999 to 2004, He was a professor at the Graduate School of Engineering at Hokkaido University. From 2004 to 2019, he was a professor at the Graduate School of Information Science and Technology at Hokkaido University. During the period, he appointed as director of Information Initiative Center from 2005 to 2011 and director of Institute for the Promotion of Business Regional Collaboration from 2012 to 2017.
His research interest includes computer graphics, media technology and embedded system development. He also has many experiences in industry. He worked for Fujitsu Ltd. (Japan, 1978-1980) and Rand Corporation (USA, 1987-1988). He was one of founders of Medical Image Laboratory Inc. that was started up as Hokkaido University venture company.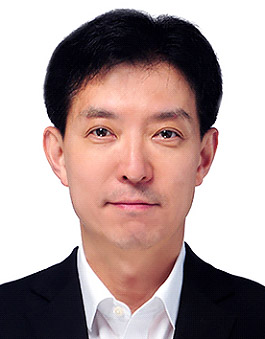 Dr. Junho Chung graduated from Seoul National University, College of Medicine and received his M.D. degree. After his graduation, he joined a dual degree program at Department of Biochemistry and Molecular Biology of the same college and obtained his Ph. D. degree under the supervision of Prof. Hong-Keun Chung. Then he joined the late Dr. Carlos F. Barbas III's laboratory at Scripps Research, La Jolla, CA, USA as a research associate, who is one of the pioneers in the field of recombinant antibody engineering.
From 2000, he has been a faculty of Seoul National University, College of Medicine at the Department of Biochemistry and Molecular Biology. Currently, he is a tenured professor and participating in two graduate programs. He is also a founding member of National Cancer Center Korea, in which he served as a director of basic science division for four years as a dual duty. From 2009, he has served as a vice-editor-in-chief of Journal of Cancer Research and Clinical Oncology.
Most of his research has been focused on antibody engineering. He published more than 130 articles in that field and invented more than 30 registered patents. Until now, more than 20 patents have been licensed to biotech or pharmaceutical companies. An anti-HGF antibody he invented is being evaluated in phase 2 clinical trial. And an investigational new drug application (IND) for A chimeric antigen T (CAR T) cell therapy agent is under review. An antibody neutralizing Huaiyangshan banyangvirus (formerly severe fever thrombocytopenia syndrome virus), a complement C5 blocking antibody, an antibody for neuro-degenerative diseases, an immune-checkpoint antibody to a novel target, and one chimeric antigen T (CAR T) cell therapy agent are under preclinical development. Recently his research focus became broaden to the analysis of B cell receptor (BCR) repertoire using machine-learning algorithm. Facing COVID-19 epidemic, he and his colleagues analyzed the patients' repertoire and found out stereotypic neutralizing antibodies, which frequently pre-exist among naïve population.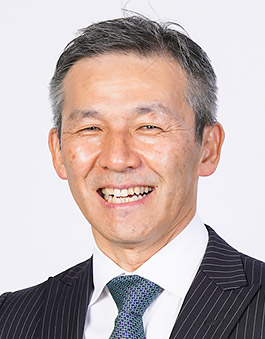 Ikuo Terauchi serves as a professor at the Institute for the Promotion of Business-Regional Collaboration at Hokkaido University. He is a Japanese patent attorney and received Ph.D. degree in economics from Hokkaido University. He was an engineer and researcher at Panasonic Corporation from 1984 to 2002, and then worked in the Intellectual Property department at the headquarter from 2002 to 2014. He has been a faculty of Hokkaido University since 2014, and also a Deputy Director of the Institute for the Promotion of Business-Regional Collaboration since 2021.
After joining aforementioned Panasonic Corporation (formerly Matsushita Electric Industrial Co., Ltd.) in 1984, he was engaged in R&D and technical development of audio and video equipment for consumer and broadcasting use, and then moved to the Intellectual Property department at the headquarter of Panasonic, where he worked for overall intellectual property operations, including IP strategy planning, company-wide IP administration and domestic/overseas IP rights acquisition as an in-house patent attorney.
At Hokkaido University, he directs and supervises IP creation and acquisition, joint research promotion, HU brand management, technology transfer activities and so-on.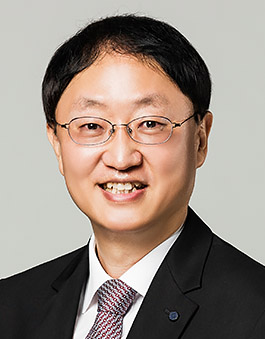 Yongtaek Hong received B.S. and M.S. in Electronics Engineering, from Seoul Nat'l Univ., Seoul, Korea, and Ph.D. in Electrical Engineering from Univ. of Mich., Ann Arbor, MI, USA. From 2003 to 2006, he was a senior research scientist at Display Science & Technology Center, Eastman Kodak Company, Rochester, NY, USA. Since 2006, he has worked for Dept. Elec. & Comp. Eng., Seoul Nat'l Univ., now is a full professor, Head of SNU Entrepreneurship Center, and Vice-Head of SNU R&DB Foundation in Business Affairs. He was a visiting professor of Dept. Chem. Eng., Stanford University, from 2012 to 2013. His research interests are printed/flexible/stretchable thin-film devices, display and sensors for wearable and electronic skin applications. Prof. Hong received IEEE EDS "2005 George E. Smith Award", IEEE/IEEK "Young IT Engineer of The Year Award" in 2010, IEC "1906 Award" in 2012, "Industrial Technology of the Month Award" and "KEIT Chairman's Award" from MOTIE of Korean Government in 2014, and 2015, respectively, SNU CoE Shin Yang Engineering Award in 2015, Best Academic Development in Printed & Flexible Electronics Award from IDTechEX Show Printed Electronics USA and 100 Technology Lighting-up Korea in 2025 Award, both in 2017, "Display Day" Korea MOTIE Minister Award in 2018, "Scientist of The Month" Korea MSIT Minster Award in 2019, Merck Award in 2020, and Korea National Project 100 Best Achievement Award in 2021. He is a convenor of IEC TC110 WG8 (Flexible Display Devices), an executive board member of KIDS and SID, chairs of IEEE ED Seoul Chapter and SID Chapter Formation.