5 November 2020
- (KST / JST)
- (CET)
- (AEDT)
Universities' Challenges
in the Peri- to
Post-COVID-19 World
Organisers
Hokkaido University,
Seoul National University
Registration
Registration Form
The HU-SNU Joint Symposium has taken place annually since 1998 to promote research and educational collaboration between two universities. As the very first online event of the symposium, two universities are pleased to announce a special forum together with common partner universities, Ghent University and the University of Melbourne.
The aim of this forum is to have an in-depth discussion among leaderships of participating universities from different regions, to share their experiences and good practices in the COVID-19 pandemic, and to discuss about the future challenges and perspectives of the post-COVID-19 world.
Forum Programme
- (KST / JST)
- (CET)
- (AEDT)
- p.m. (KST / JST)
- (KST / JST)
- (KST / JST)
- (CET)
- (KST / JST)
p.m. - p.m. (KST / JST)
- (AEDT)
- (KST / JST)
- (KST / JST)
Biographies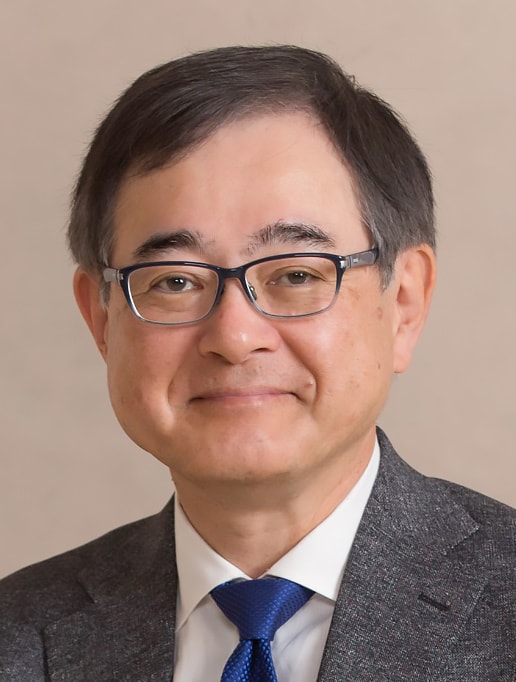 Kiyohiro HOUKIN
President
Hokkaido University
Dr. Kiyohiro Houkin graduated from Hokkaido University in 1979 and, thereafter, attended the University of California, Davis as a postdoctoral fellow. At the University of California, he conducted a study of brain metabolism using NMR under the guidance of the late Professor Tsutomu Nakada.
After returning to Hokkaido University, he learned the surgical technique of cerebral revascularization under the guidance of Dr. Hiroyasu Kamiyama, a neurosurgeon well known for possessing the hands of God. After training as a clinician, he has become a leading global authority in cerebral revascularization and, in particular, the surgical treatment of moyamoya disease.
He has served as a professor at the Department of Neurosurgery at Hokkaido University and Sapporo Medical University, where he contributed to the education of graduate students and inspired many neurosurgeons around the world.
Dr. Houkin has received many prizes in recognition of his expertise, including the Suzuki prize in 1999 and Mihara Prize in 2013. He has published more than 424 articles, and a book entitled "Microsurgery of Cerebral Aneurysms" co-authored with Dr. Hiroyasu Kamiyama in 2010. The book teaches basic treatment strategies for the condition and ways to apply those strategies in practice, as well as useful surgical techniques.
He has also accomplished notable achievements in the area of basic research in regenerative medicine. In particular, his work on the application of regenerative medicine for the treatment of cerebral infarction has received high praise.
After serving as the director of Hokkaido University Hospital until March 31st, 2019, he was appointed as the President of Hokkaido University on October 1st, 2020. He states that, as a future policy, he will build a new management system, education, and research system with the aim of revitalizing and developing Hokkaido University.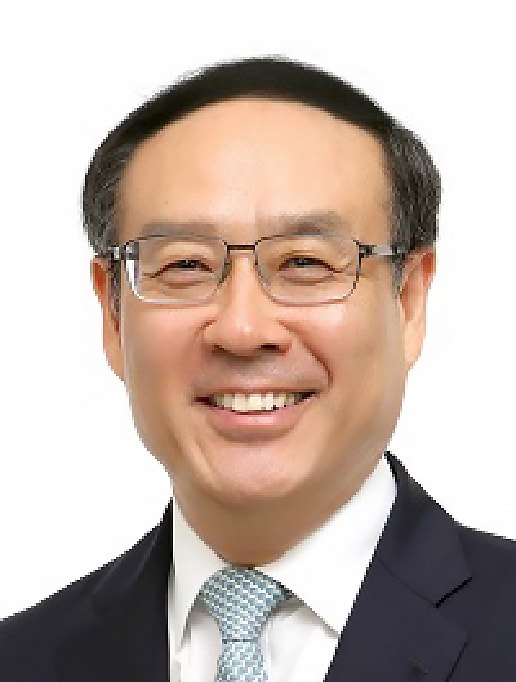 Se-Jung OH
President
Seoul National University
Dr. Se-Jung Oh is the 27th President of Seoul National University, effective February 1, 2019. Under his leadership SNU tries to become one of the world's leading universities both in research and teaching.
He earned his Ph.D. degree in physics from Stanford University in 1982, and worked at Xerox Palo Alto Research Center as a visiting scientist. In 1984, he came back to Korea to start his career as an assistant professor in Department of Physics and Astronomy of SNU. He had dedicated himself to researching and teaching over more than 20 years, and became an emeritus professor in 2018. During his tenure at SNU, he served numerous leadership positions including Dean of College of Natural Sciences in 2004-2008, Vice President of the Korean Physical Society, executive board member of the Korean Vacuum Society, and member of the Korean Academy of Science and Technology (KAST). In 2011-2014 he took a leave of absence from SNU to serve as the 2nd President of the National Research Foundation (NRF) of Korea and also the founding President of the Institute for Basic Sciences (IBS). In 2016, he was elected as a member of the National Assembly of Korea, and served at the standing committees for Education, as well as for Science and Technology.
His research field is the experimental condensed matter physics using synchrotron radiation, and has (co)-authored more than 170 research papers in international journals. For his scientific achievements, he was awarded the Korean Science Award in Physics in 1998 and the Outstanding Research Paper Award in 1994 from the Korean government. He has been quite active in advising the Korean government on science and technology policies as a member of the Presidential Advisory Council on Science and Technology (PACST) from 1999-2014. He also served as a board member of various non-profit or government-affiliated institutions: Korean Federation of Science and Technology Societies (KOFST), Defense Agency for Technology and Quality (DTaQ), Korea Institute of S&T Evaluation and Planning (KISTEP), Samsung Scholarship Foundation and Samsung Foundation of Culture. He is also well-known for his endeavors for the public understanding of science and technology and the promotion of math, science and engineering education. He has contributed more than 150 articles on scientific R&D policy and science-engineering education issues to major Korean daily newspapers as a guest columnist.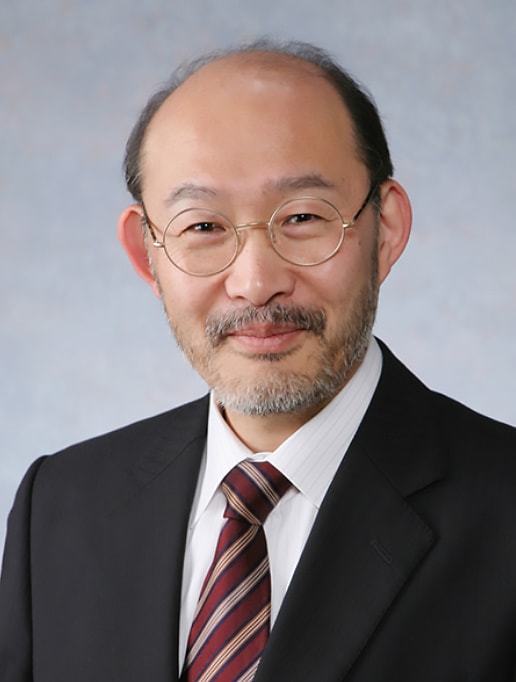 Professor
Atsushi YOKOTA
Executive Vice President Hokkaido University
Professor Atsushi Yokota of Microbial Physiology is a former Dean of the Research Faculty of Agriculture, Hokkaido University (HU) till 2019. In October 2020, his appointment period as an Executive Vice President of HU in charge of international affairs was commenced.
After receiving a doctoral degree in agricultural chemistry from HU, his career as an industrial microbiologist started in a private company. He returned to HU as an Assistant Professor in 1989, and since then he has dedicated most of his academic career to HU and its internationalisation. His work experience in the Groningen Biomolecular Sciences and Biotechnology Institute, University of Groningen, the Netherlands expanded his research coverage from fermentation industries to human intestines. His current research interest lies in the interactions between gut microbes and bile acids. Recently, he found that bile acid is a responsible host factor that regulates composition of gut microbiota in rats, and which finding exerted a significant impact on the research field of gut microbiota and host health.
His external positions include an editor for FEMS Microbiology Letters (2001 to 2010), a board member of the Society for Biotechnology, Japan (SBJ) in charge of international affairs (2009 to 2015), and a President of the Japan Society for Lactic Acid Bacteria (JSLAB) (2011 to 2015). He received the SBJ Achievement Award of 2012, and the JSLAB Award and the Akiyama Life Science Foundation Award in 2019.
He also worked as the head of the Special Postgraduate Programme for agriculture in English for many years. As a Dean, he established a new graduate school, "Graduate School of Global Food Resources" and reformed the Graduate School of Agriculture, which greatly contributed to the globalisation of the University.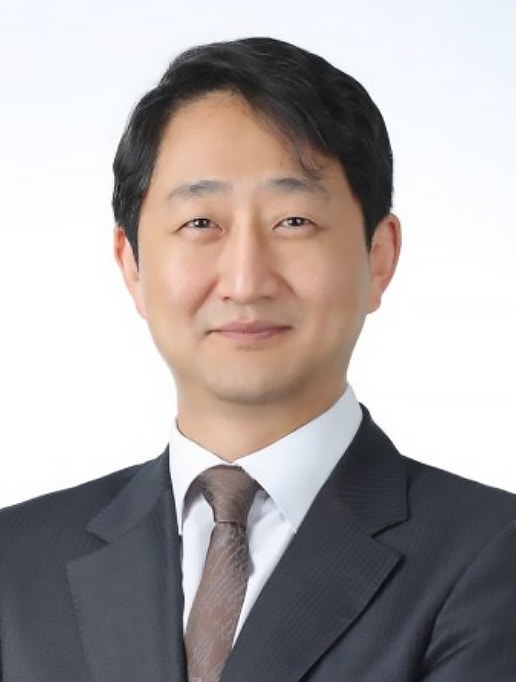 Professor
Dukgeun AHN
Dean of
International Affairs Seoul National University
Dukgeun AHN is Professor of International Trade Law and Policy/Director of Center for International Commerce and Strategy in Graduate School of International Studies (GSIS), Seoul National University (SNU). He is currently serving as Dean of International Affairs for SNU. Professor Ahn has taught at various universities including Columbia University, Singapore National University, University of Hong Kong, University of Barcelona in Spain, World Trade Institute in Switzerland and the KDI School of Public Policy and Management in Korea as well as regularly at the Regional Trade Policy Course arranged by the World Trade Organization (WTO) for government officials. In addition, he has advised several developing country governments, international organizations as well as various Korean ministries on trade law and policy issues such as WTO disputes, trade negotiation and trade policy making. He is contributing to many academic journals, as editorial board member for Journal of International Economic Law (Oxford Univ. Press), Journal of World Trade (Kluwer Law International), and as Editor-in-chief for Korean Journal of International Economic Law (Korean Society of International Economic Law).
Professor Ahn served, among others, as Commissioner of the Korea Trade Commission, Chair for CPTPP Forum, Chair for TBT Policy Forum, and a Member of National Economic Advisory Council, the constitutional body chaired by the President of Korea. He is also listed as a panelist candidate for the WTO dispute settlement as well as the Korea-U.S. FTA and Korea-EU FTA. His academic publication covers a wide range of WTO and Free Trade Agreement topics, which renders him Simdang Academic Excellence Award in 2012. He also received the Medal of Industrial Honors (2019) and the awards by the Deputy Prime Minister (Minister of Strategy and Finance, 2017), Minister of the Interior (2015), Prime Minister (2005), and Minister of Commerce, Industry and Energy (2004). In 2017, his academic and educational contribution was recognized by the Seoul National University Education Award.
Professor Ahn holds both Ph. D. in Economics and J.D. (Member of New York Bar) from the University of Michigan, after having B.A. from Seoul National University.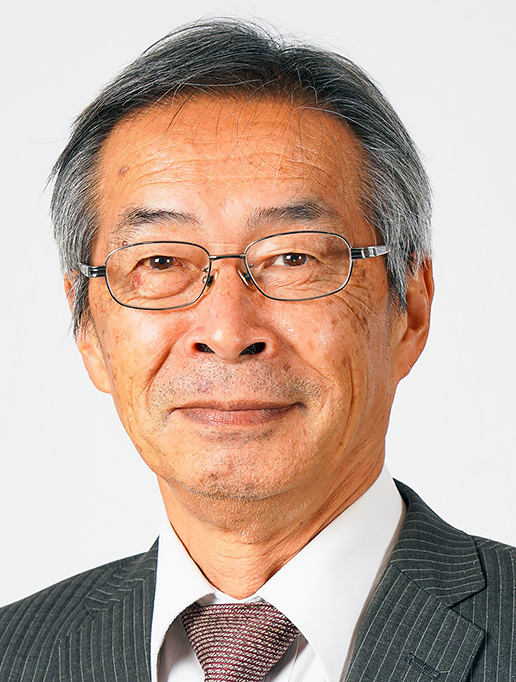 Frederik
DE DECKER Head of the International Relations Office
Ghent University
Frederik is currently the Head of the International Relations Office at Ghent University, the institution he graduated from and where he started his professional career in internationalisation more than 25 years ago, triggered by his own study abroad experiences in The Netherlands and Poland.
Previously he had different responsibilities related to internationalisation in various Flemish HEI's including as Head of the Office for educational development and internationalisation at University College Arteveldehogeschool. From this post he was seconded from 2006 to 2014 to the umbrella organisation Ghent University Association as senior education advisor, advising the board in various educational policy matters.
He participates regularly as an expert in international projects, mainly dealing with internationalisation, educational development, qualifications frameworks and quality assurance. Topics he frequently addresses as an (invited) speaker at conferences and publishes regularly about. He also chairs and participates in various advisory boards re. these themes at the Flemish level, e.g. the Working Group on Internationalisation of the Flemish Education Council (Council for Higher Education). His special interest is the concept of (international/intercultural) learning outcomes/competences.
Professor
Michael WESLEY
Deputy Vice-Chancellor International
The University of Melbourne
Professor Wesley is an expert in international affairs who has worked in higher education, government and the private sector. Professor Wesley has extensive experience in international strategy and relations and has worked in higher education, government and the private sector. He has published on Australian foreign policy, Asia's international relations and strategic affairs, and the politics of state-building interventions.
Previously, Professor Wesley was Professor of International Affairs and Dean of the College of Asia and the Pacific at the Australian National University and the Director of the Coral Bell School of Asia Pacific Affairs at ANU. He has also held positions as the Executive Director of the Lowy Institute for International Policy, Director of the Griffith Asia Institute at Griffith University, and Assistant Director-General for Transnational Issues at the Office of National Assessments. He has a PhD in International Relations from the University of St Andrews.
As Deputy Vice-Chancellor International at the University of Melbourne, Professor Wesley provides leadership across the University, with overall responsibility for strategic guidance and expert advice for internationalisation and global engagement.
Professor
Suk Won CHA
Associate Dean
Office of International Affairs Seoul National University
Since 2005, Prof. Suk Won Cha has been an assistant, associate and full professor in the Department of Mechanical and Aerospace Engineering at Seoul National University. From 2013 to 2015, he served as an Associate Dean at the College of Engineering at SNU to manage the public relations and international relations. Since 2018, he is serving as the Associate Dean of Office of International Affairs at SNU where he overseas the international student exchange, international summer school program and SNU in the World program – a short-term global study initiatives for undergraduate students.
Also, he collaborates with SNU President's office to be involved in several universities associations and global forums to develop the idea for the future of universities. Prof. Cha studied engineering at Seoul National University for B.S. degree and at Stanford University for M.S. and Ph.D. degree, respectively.
He is an author of more than 140 research journal papers in fuel cells or electric hybrid systems and well-recognized as a co-author of "Fuel Cell Fundamentals (Wiley)" - a world-wide bestseller in fuel cells research.